WS Flex
The WS FLEX is our flagship focal-point laser micro-machining system designed for high throughput, production use. The WS FLEX is be powered by a wide selection of compact focal-point lasers including femtosecond, picosecond, DPSS YAG and fiber lasers that are integrated in the enclosure for self-contained, turnkey operation and a small, footprint. Its CLASS 1 safety enclosure with pneumatic-actuated part loading/unloading door is fully covered and interlocked.
The WS-FLEX is equipped with HD zoom video microscope with optional pattern recognition software (PRS) for automatic alignment and inspection; 300 x 300 mm sub-micron resolution XY stages with vacuum chuck, high-speed scan head with infinite-field-of-view (IFOV) stage synchronized motion control or fixed focus cutting head with Optec's proprietary gas shield / debris management nozzle, integrated industrial PC including touch-screen displays, among many other standard and optional features.
A welded steel frame with isolated and dampened, granite optical bed plus purged beam path ensures years of reliable operation and consistent results with minimal maintenance.
Download the details
"Use your photons"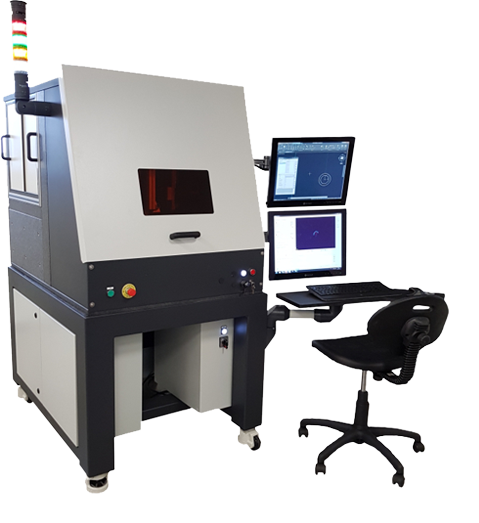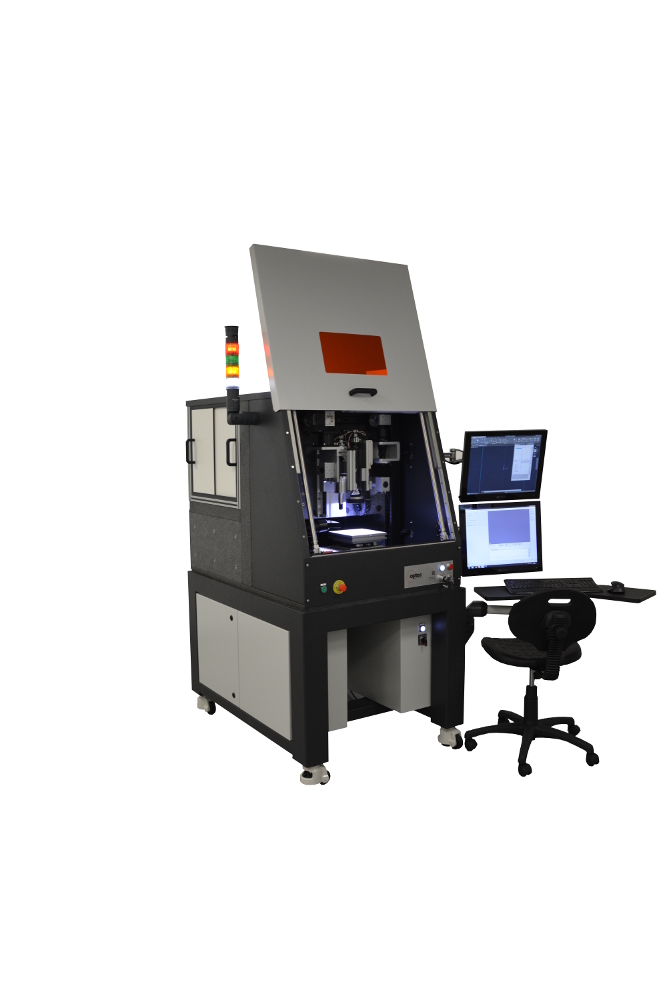 Wavelength (nm)
1064/1030,532/515 or 355/343
Machining head
Galvo scanner, fixed lens, cutting head
Laser type (pulse duration)
Nanosecond, picosecond, femtosecond
Max. Scanner field (if applicable)
Up to 90x90 mm²
Minimum Spot size
<5 µm
XY stages travel
200x200 mm
Outer dimensions in mm (HxWxD)
2250x890x1250
Common options
Rotary stages, Tube lathe, Fume extraction
Contact us
To discuss your requirements, contact us.
Send an email