Laser Additive Manufacturing
Laser additive manufacturing refers to a family of processes in which the sample material is progressively added and piled-up in successive layers, as opposed to traditional laser manufacturing which removes (subtractive) matter to obtain the desired geometry. New advancements in laser technologies at Optec Lsser Systems have made it possible to combine additive with subtractive manufacturing into a single, versatile platform that delivers the best aspects of both techniques. These systems are particularly well suited for rapid prototyping and the manufacturing of unique pieces.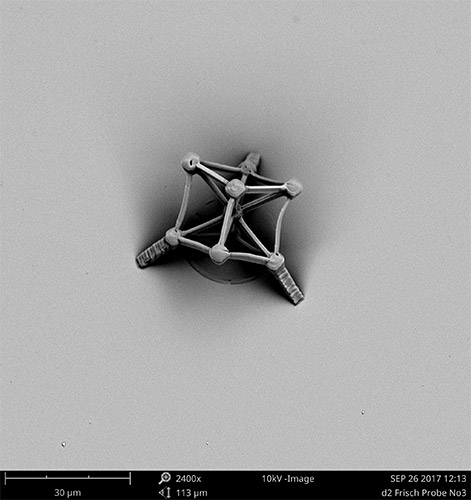 Micrometer Scale Replica of Brussels Atomium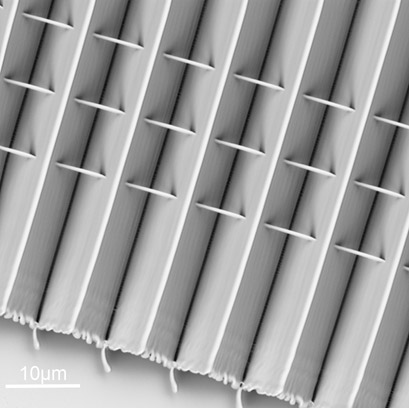 Complex Structure Created by Laser Additive Manufacturing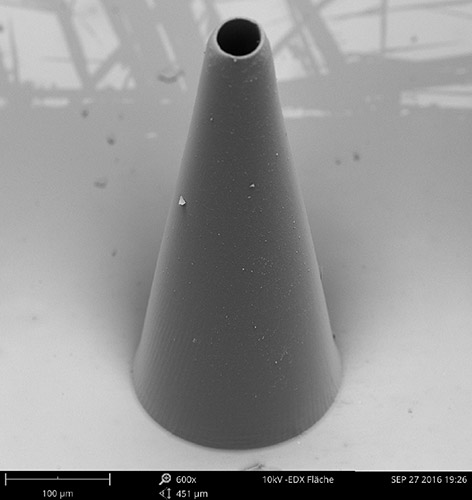 Micro Needle
Optec Laser Systems has focused mainly on 3D laser stereolithography, which is based on the polymerization of a resin by the energy transferred from the laser beam. Variations on this technique allow for the manufacturing of micrscopic obects with nano-scale resolution.