ProMaster (PM)
The ProMaster is an affordable, entry level excimer laser processing workstation for R&D purposes and low volume throughput under Optec's intuitive ProcessPower software.
ProMaster uses a compact excimer laser with deep UV wavelength (193nm, 248nm or 308nm) & short pulse duration (~6ns) high peak power for efficient coupling of laser energy with the workpiece. This enables accurate micromachining down to the micron (µm) scale with minimum kerf, thermal effects and debris. ProMaster uses mask projection, a technique used in photolithography, to ablate precision features and patterns in polymers, glasses, bioabsorbables and other materials.
Download the details
"Use your photons"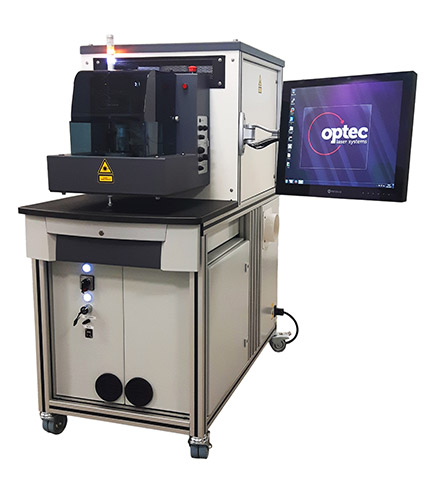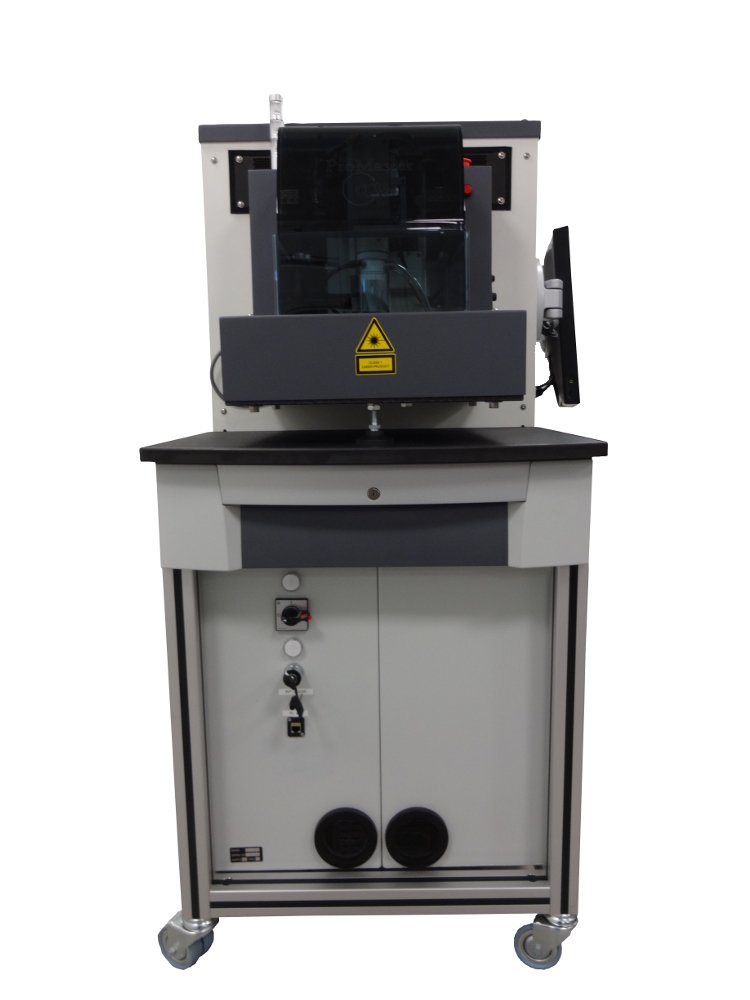 Wavelength (nm)
193 or 248
Demagnification type
Fixed
Energy density
0.05 to 5 J/cm²
Minimum feature size
5 µm
XY stages travel
100x100 mm
Outer dimensions in mm (HxWxD)
1378.5x610x1239.75
Common options
Large FOV Machine vision, Manual theta stage
ProMaster (PM)Applications
Contact us
To discuss your requirements, contact us.
Send an email