Medical Device Manufacturing
Medical devices are subject to some of the world's strictest quality assurance procedures and regulations. High precision, excellent "cut-quality", repeatability and 24/7 dependability over years of operation are hallmarks of a well-engineered laser micro-machining system and design criteria of Optec medical device processing systems.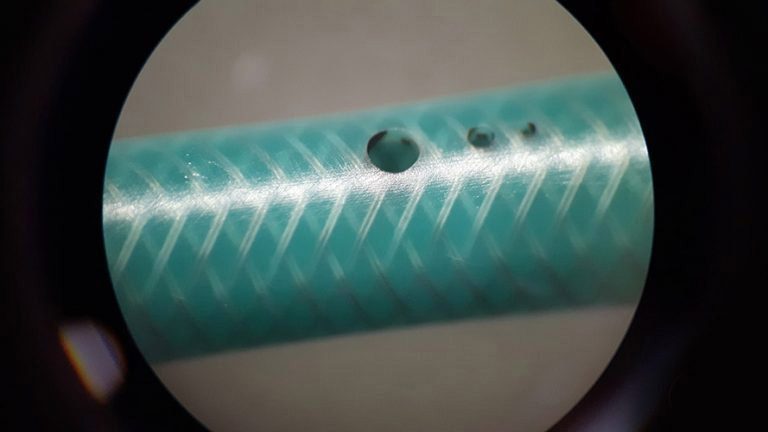 Braided catheter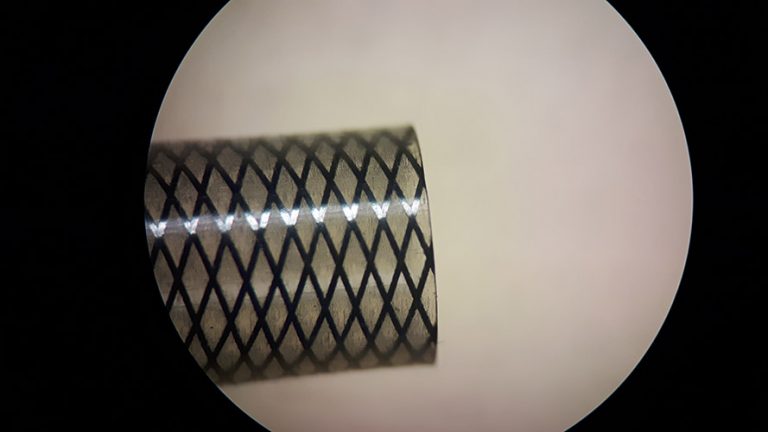 Femtosecond laser cutting of catheter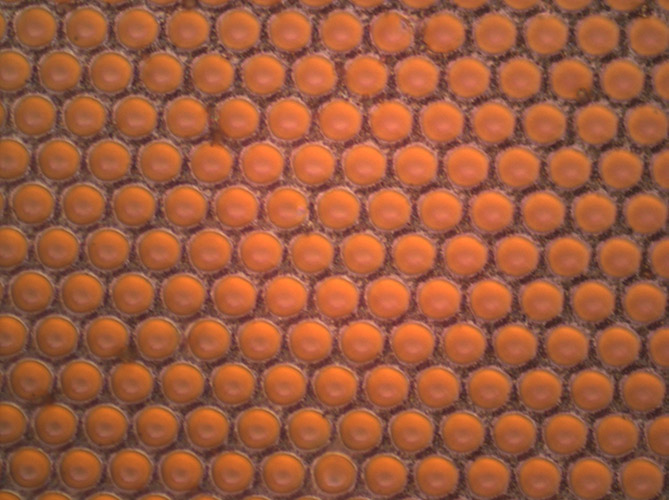 PI filter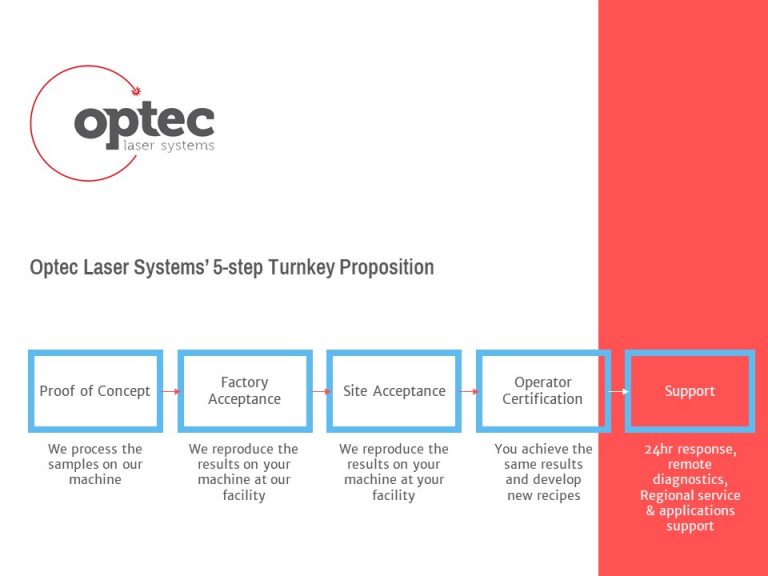 Optec's 5-step Turnkey Proposition
Medical Device ManufacturingApplications
Optec has served the medical device market for decades and provides many of the largest companies in the industry with both standard and "made-to-measure" systems. Most of our business comes to us through referrals as being the company that can do what others cannot.
Optec enables medical device manufacturers to implement laser processing methods, achieve ROI (return on investment) and mitigate risk through Optec's 5-Step Turnkey Proposition (see image above).
Contact us
To discuss your requirements, contact us.
Send an email