Echo 360
Nothing strips fine-wire like a UV laser. with few exceptions, and none do it better than the Optec Echo 360 with it deep UV, 248 nm or 193 nm output, air-cooled, small format EXCIMER laser.
The Echo 360 is fast, versatile and safe. Optec's intuitive Process Pro™ software control makes it easy to operate, with minimal instruction and rapid change over to different wire gauges.
The Echo 360 serves aerospace, MEMS, automotive, consumer electronics, telecom and medical devices, including cardiac rhythm, neuro, electro-physiology and many other demanding applications.
Download the details
"Use your photons"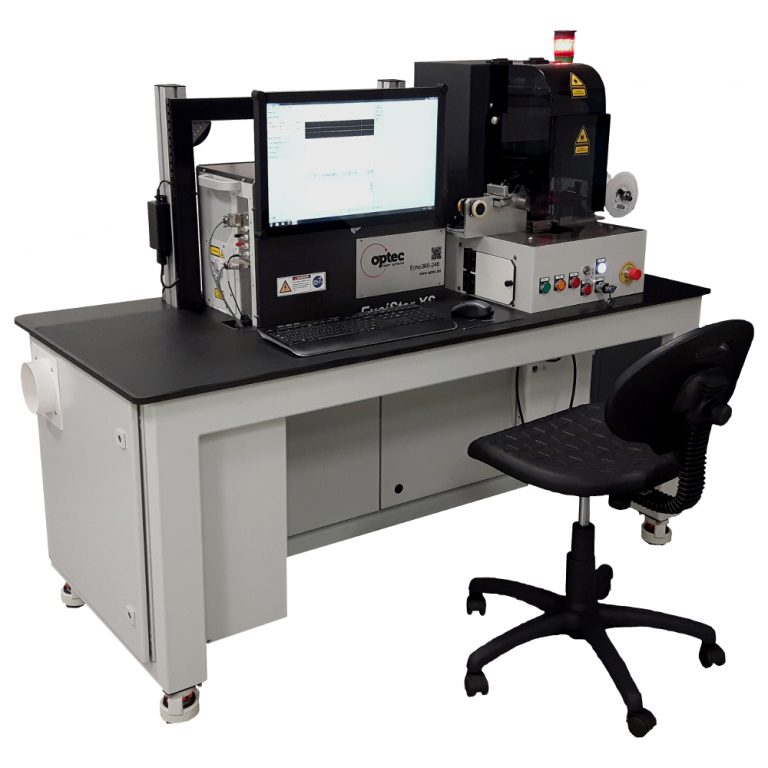 Wavelength (nm)
193 or 248
Demagnification type
Fixed
Maximum stripping length
1 mm (static), >1 mm dynamic stripping
Compatible wire diameters
60 AWG to 32 AWG
Part handling options
Spool-to-spool, spool-to-cut or manual load fixturing
Contact us
To discuss your requirements, contact us.
Send an email